New York Wholesale Newest Men Shoes (2021)
Posted on June 18 2021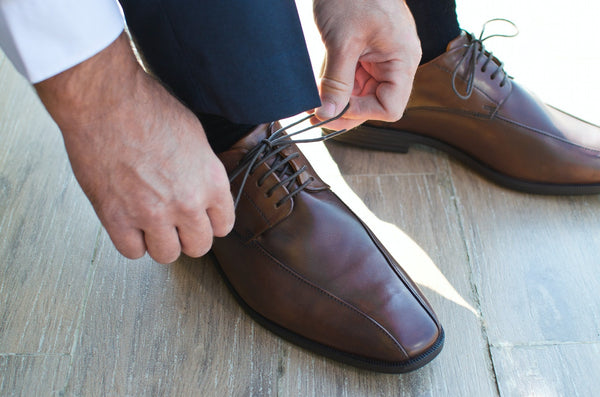 New York Wholesale Newest Men Shoes (2021)
Men, are you looking for comfortable shoes? Something that does not feel like you have a brick tied to your foot? Then read this up!.

The Newest Collection from NYWholesale is changing up the way you think about shoes. Rather stiff or rigid shoes that are miserable to walk on for a while -- or even worse, shoes that are so squishy they feel like marshmallows with no actual support.

Our newest designs are flexible in mind to move with your foot, not fight it. Do not worry; these comfortable shoes still offer plenty of support along the way because they flex to support your feet, not melt around them.
The Newest Casual Shoes
The Newest Casual shoes are for men to make dressing for any situation. To be clear, "casual shoes," we're using the term exceptionally liberally. For example, you would not wear them to tear up a dance floor or break your ankles on the court.

You can wear it in the park on a sunny afternoon or wear it to your backyard, and also, you can wear it on a date you lined up months ago in an unfortunate burst of unbridled optimism.

Wholesale Men's Shoes Lace Up Boat Mike NFC4 is a slip-on masterpiece for the businessman by day and partygoer at night. It is a loafer or slip-on style that is a borderline between casual and formal. A shoe that is simply modern and comfortable.Made from quality and finest materials to guarantee you total customer satisfaction. Wear soft cloth, saddle decorations in plain strap or metal ornament, Adorned with tassels, beads, and gluttony of hand-drawn designs, General everyday wear in different colors from which to choose Stylish outside to keep you trendy while working.
Wholesale Men's Shoes Lace Up Working Boots Erwin NFG02 Looking for an excellent formal pair of shoes fit for any occasion? Here's a primary, timeless and modern type of dress shoe that can go with just about everything. It is made from quality and finest materials to guarantee you total satisfaction. Stitching gives a sleek and sophisticated look that adds to the shoe's straightforward, no-nonsense style--quality soles for more extended usage, general everyday wear in different colors to choose features decorative broguing.
What makes all these shoes so worthy?
There are benefits to wearing a pair of shoes; many people cannot enjoy these benefits because of the lack of proper footwear that is accessible for them. It makes it possible for those most in need of appropriate footwear to own a good pair of shoes. It knows just how important proper footwear is and its success.
Why NYWholesale?
We provide the best quality and affordable products for over a year. We offer the lowest price that will surely guarantee all the products: fast delivery speed, Variety of delivery modes for all the wholesale orders.

We also offer you a considerate tracking service. You can always know the shipping status at the soonest time. You are guaranteed to shop with us.


Contact
Email: info@nywholesale.com
Customer Service: NYWholesale.com
Phone Call: +1929 999 2128